Manual Handling – an introduction
Please read the information below and submit the form at the bottom of the page.
---
Alternatively, to download and complete this form manually please visit our Resources page and then upload the completed document
Under the Health and Safety at Work Act 1974, every employee has a responsibility to:
1. Take reasonable care for their own health and safety and that of others who may be affected by their activities
2. Co-operate with their employer on health and safety matters
3. Make proper use of equipment provided for safety.
---
1. ASSESS
Assess the operation before lifting.
Do you require help?
Are there any handling aids available?
Warm up and prepare to lift.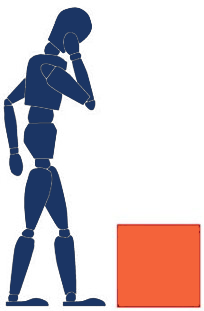 ---
2. FEET
Adopt a stable position with feet apart and one leg slightly forward to maintain balance.
3. KNEES
When lifting from a low level, bend the knees, then use the thigh muscle to control and power the lift.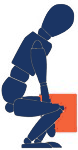 ---
4. BACK
Keep the spinal curves in a neutral position, avoiding stooping and twisting.
5. HEAD
When handling, look ahead not down at the load.
6. GRIP

Maintain a sure grip using palms and fingers. Hold load close to reduce lever effect.
All movements should be smooth and controlled. Avoid sharp, jerky actions which may cause injury.